60 Seconds on Experience, Esports, and Elusive Profits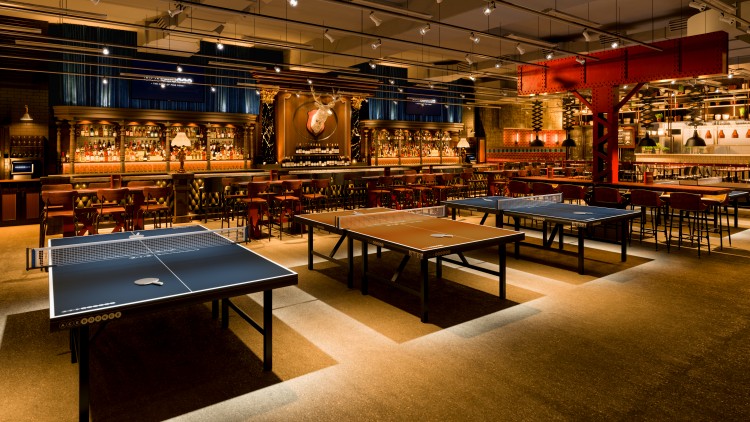 Blah blah blah experience blah blah blah theatre
If you want to sound like you know what's up, just figure out a way to get 'experience', 'esports', 'ping-pong', and 'food courts' into a sentence or two.
For example: 'I'm so tired of boring old pubs serving evil, corporate lager — I'm much more into esports — more like THE sports, am I right! — and I love buying new experiences at my local food court. Most of all though, at the end of the day, I just want to drink cocktails and play ping pong in a basement somewhere.'
This doesn't have to make much sense, it's just the sort of thing you should be saying these days.
Show me the money!
As cool as adult-only ball pits (not kidding) might be, these experiential ventures are not a license to print money.
Far from it, in some cases. A walk through Companies House accounts can yield some pretty eye-watering losses.
Bounce lost £1.4m in the year to September 2016 and Flight Club made a loss of £298k in the year to December 2015.
Operators with video games, mini-golf courses, ping pong tables, high-tech dart boards, etc. might sound new, but they make their money from F&B sales, just like everyone else.
No really, show me the money…
Esports is here to stay, but continues to search for a sustainable business model. Many companies have come, spent money, and gone.
Game Digital has its BELONG division for social gaming, but it will take a while before this makes a meaningful contribution to group sales.
Even then, we are unclear how exactly these social gaming sites will make money.
Gfinity, meanwhile, has taken on the bold role of bringing competitive esports to the UK in a big way.This will take time and a considerable pile of cash.
In such a rapidly evolving industry, the surest bet looks to be Sweden's MTGx, which owns flagship esports brands Dreamhack and ESL.